Want to look as stylish as I did when I was at NAMM a couple of weeks ago (scroll down to see me modelling the shirt as Alex Skolnick throws the metal horns)? Well then you need an I Heart Guitar patch (with logo designed by the lovely Pilgrim Lee) to chuck on your shirt/backpack/gigbag/etc. And now you can buy one for the meagre price of $10 (That's US dollars) plus postage.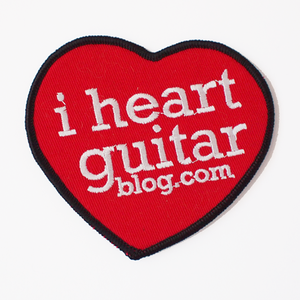 Or how about I Heart Guitar picks made by Grover Allman? Just one buck each (again, US dollars).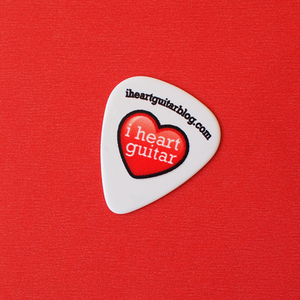 The new I Heart Guitar merch site is hosted by Big Cartel so you can totes trust it. Payment is via PayPal. I'll also be adding t-shirts in the near future, and eventually some other stuff.
The I Heart Guitar Big Cartel store is here: iheartguitar.bigcartel.com